The Tragedy of Steve
During my senior year of high school, I got a bit annoyed with all of the Shakespeare we had to read and analyze. In an attempt to prove that analyzing plays was silly, I wrote my own. And here it is.

Enjoy the story of Steve, vice-demagogue of Earth, who risks it all to overthrow a corrupt regime. Since this is a Tragedy, you can guess what happens. With special appearances by Vince, ruler of the moon, and Boy, from Henry V.

This is a freely available play, perfect for performances by your Drama club! Do it today!


---
---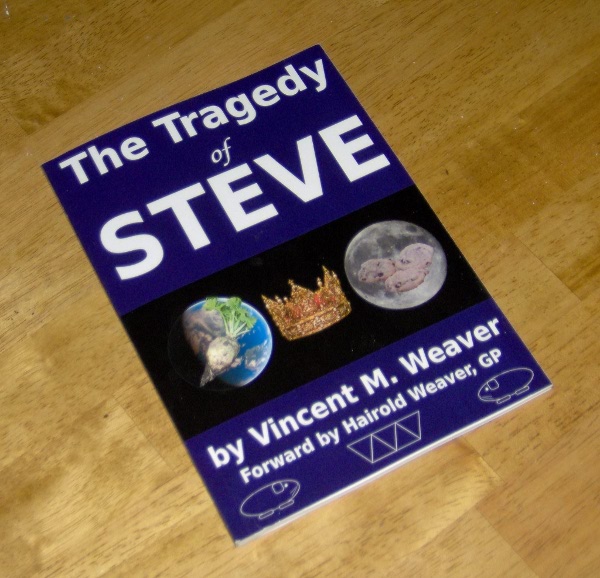 New! Buy your own printed copy from lulu.com. Your copy won't have the typo on the front like this one does.
---
Back to my Literary Works page